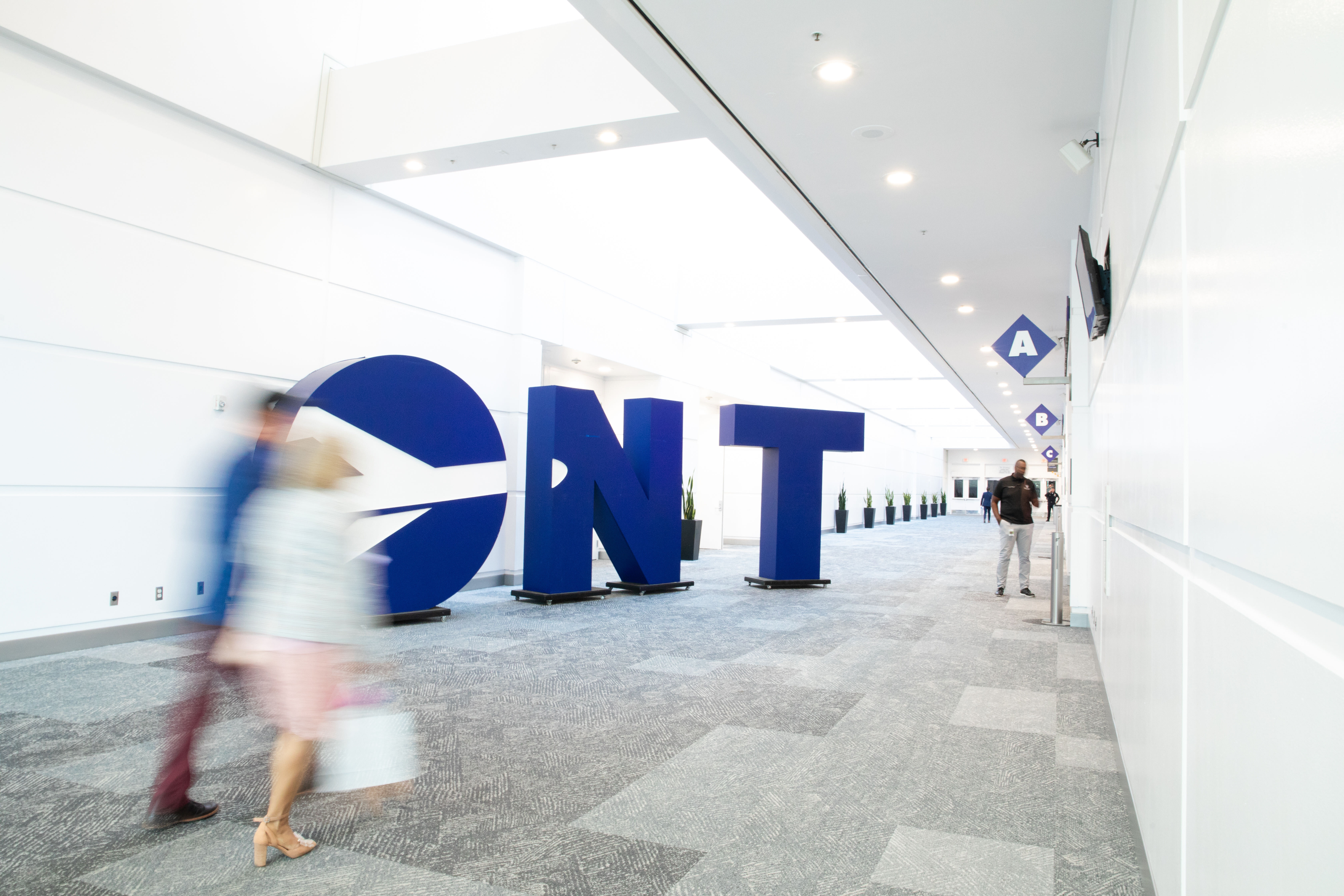 State of the Airport 2023: Southern California's Ontario International Airport celebrates 7 years of local control
Posted on: Thu, 11/02/2023 - 05:00
(Ontario, California – November 1, 2023) – More than 500 business and regional leaders gathered Wednesday, November 1, to celebrate one of the aviation industry's great success stories as Ontario International Airport (ONT) hosted its annual State of the Airport event.
Serving one of the most dynamic population and economic centers in the United States, ONT will serve more than 6 million passengers this year, its highest annual total since 2008 – years before the airport's return to local ownership in 2016. Its growth has earned it the title of fastest-growing airport in the U.S. five years running from Global Traveler magazine and has helped ONT land more than $88 million in state and federal grants in recent years to enhance the airport's safety, security and convenience.
"We took local control seven years ago, and so much has happened since then. And it's all because of you," Alan Wapner, President of the Ontario International Airport Authority (OIAA) Board of Commissioners, told the crowd at the Ontario Convention Center. "Ontario International Airport is your airport. It was you – this community and you community leaders – who insisted that Ontario be returned to local control."
"A year ago, we gathered here at the Ontario Convention Center to celebrate six years of local ownership. Twelve months later, we're celebrating 100 years since the opening of the first landing strip of what was to become Ontario International Airport. Yes, we are now a century old – and we've never looked better," said Atif Elkadi, OIAA CEO.
A highlight of Wednesday's event was a fireside chat with Ed Bastian, President and CEO of Delta Air Lines, who congratulated ONT for its focus on "making this a welcoming environment for air travel. You have a lot of opportunity for growth, I do see that."
Bastian noted that a return of international travel demand following the COVID-19 pandemic, particularly to and from Europe, bodes well for the aviation industry moving forward. "It's been at least 18 months since the world decided to return to normal, and we've seen an explosion in travel," Bastian said.
At ONT, international travel demand has more than doubled in the past year, with daily flights to Taiwan, Mexico and El Salvador. Ontario also offers nonstop flights to a large number of major international gateway airports, including JFK in New York, Atlanta, Dallas, Charlotte and Phoenix.
Among the investments highlighted during Wednesday's State of the Airport event were a new Simplified Arrivals program, which uses biometrics to more quickly move arriving passengers through the international screening process, and a new Global Entry Enrollment Center, which allows local residents to sign up for this convenient international travel benefit without having to travel to Los Angeles.
Other highlights:
ONT received the highest ranking among California airports in J.D. Power's newly released Customer Satisfaction survey and was recently honored with a national Great Place to Work designation.

The airport's Project Management team has overseen major capital improvements, including a state-of-the-art

Baggage Recapitalization project, which is bringing enhanced security screening of outgoing baggage; the reconstruction of runways and taxiways; and ongoing investment in new restaurants, stores and other amenities to enhance the customer experience. These include a new Chic-fil-A, Dunkin' Donuts in both terminals, the new Brewery X Pub, more than 13,000 new parking spaces, all-electric clean-air shuttles and more.

Other new customer-service enhancements include the Hidden Disabilities Sunflower Program and ONT+, which allows the non-traveling public to secure a digital visitor pass to drop off or meet friends and family directly at the gate. More than 4,000 people a month now use ONT+.
The event also featured a moment of silence for the late Sen. Dianne Feinstein, a long-time supporter of ONT.
# # #
About Ontario International Airport
Ontario International Airport (ONT) is the fastest growing airport in the United States, according to Global Traveler, a leading publication for frequent fliers. Located in the Inland Empire, ONT is approximately 35 miles east of downtown Los Angeles in the center of Southern California. It is a full-service airport which offers nonstop commercial jet service to two dozen major airports in the U.S., Mexico, Central America and Taiwan. More information is available at www.flyOntario.com. Follow @flyONT on Facebook, X, and Instagram
About the Ontario International Airport Authority (OIAA)
The OIAA was formed in August 2012 by a Joint Powers Agreement between the City of Ontario and the County of San Bernardino to provide overall direction for the management, operations, development and marketing of ONT for the benefit of the Southern California economy and the residents of the airport's four-county catchment area. OIAA leaders include Ontario City Council Member Alan D. Wapner (President), Retired Riverside Mayor Ronald O. Loveridge (Vice President), Ontario City Council Member Jim W. Bowman (Secretary), San Bernardino County Supervisor Curt Hagman (Commissioner) and retired business executive Julia Gouw (Commissioner).