We are Here For You, Every Step of the Way
At ONT, we want your airport experience to be as effortless as possible. Our traveler services are designed to welcome you to the ONT experience and help you through your journey at our Airport. From hydration stations, pet relief areas, and personal protective equipment (PPE) vending to disability services, lost and found and specialized nursing rooms, we have what you need to travel worry-free. Fly with confidence by exploring ONT's services below.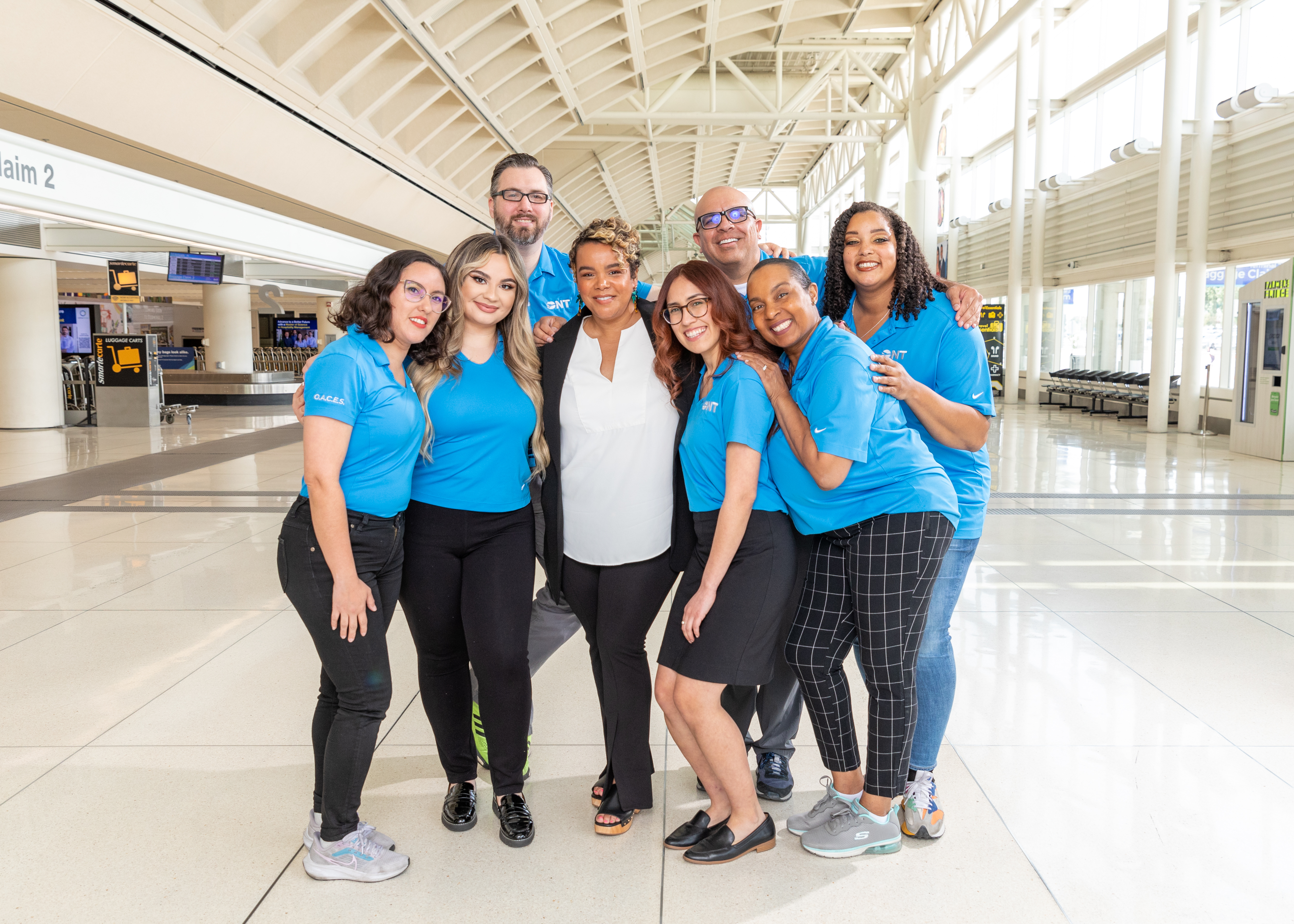 O.A.C.E.S.
From start to finish, we believe in making sure your journey through our airport – no matter the reason – is an experience you won't soon forget.
We are known as Ontario Airport Customer Experience Specialists (O.A.C.E.S.) and better known as the "5 senses" of ONT. If you can see it, touch it, smell it, taste it, or hear it in our airport – we care about it being the best it can be. We're the boots on the ground making sure that the next time you travel, you choose us.
We work hard to spot things, big and small, that could potentially take away from the beauty of our airport and ultimately your overall experience. It's our mission to ensure you can't wait to see us again for your next trip in or out of Southern California.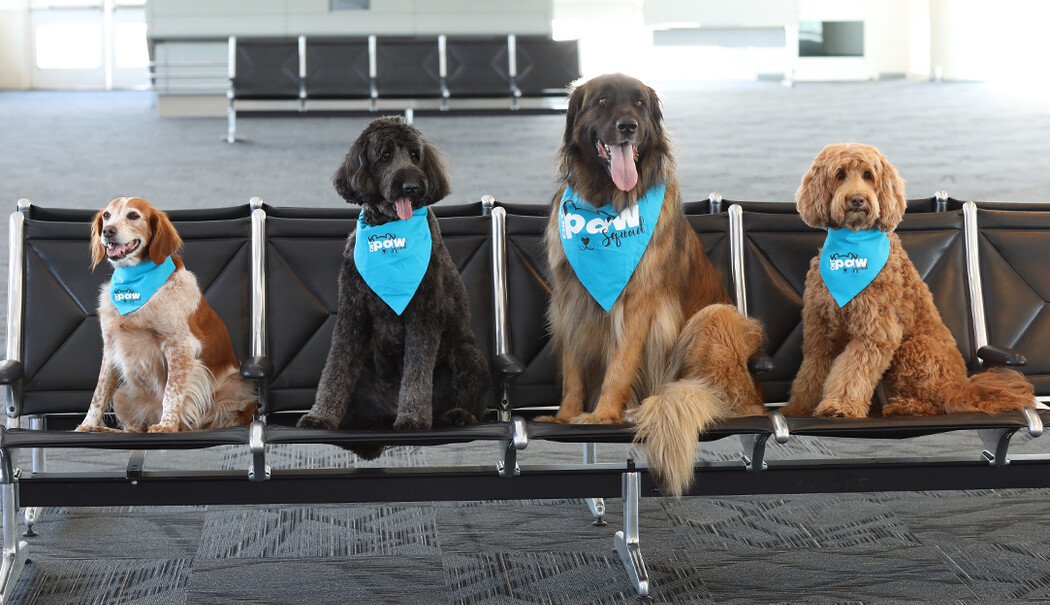 Therapy Dogs
Be on the lookout for ONT's very own registered therapy dogs - the ONT Paw Squad. You'll know these friendly pups by their turquoise bandanas and wagging tails. The ONT Paw Squad's mission is to put a smile on your face, bring joy to your day, and ease any travel anxiety or fear.
Feel free to pet and collect a trading card when you see them! Email [email protected] for more info on the program.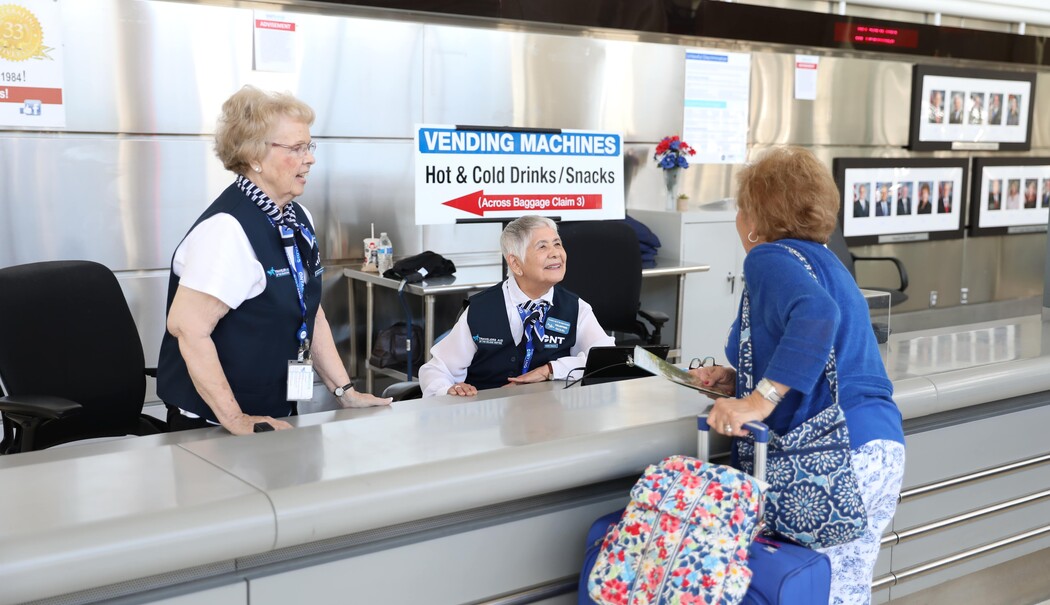 Travelers Aid
VOLUNTEER OPPORTUNITIES
Millions of travelers pass through Ontario International Airport every year. Travelers Aid Volunteers are there to assist them with information to make their way through the airport as well as around the Inland Empire.
Volunteers serve at the Welcome/Information Center located in both Terminals 2 & 4 providing directions, information and friendly assistance. Volunteers commit to work at least one four-hour shift each week at the airport.
Download an application or call (909) 544-5378 to request one.
Please email your completed application to [email protected].