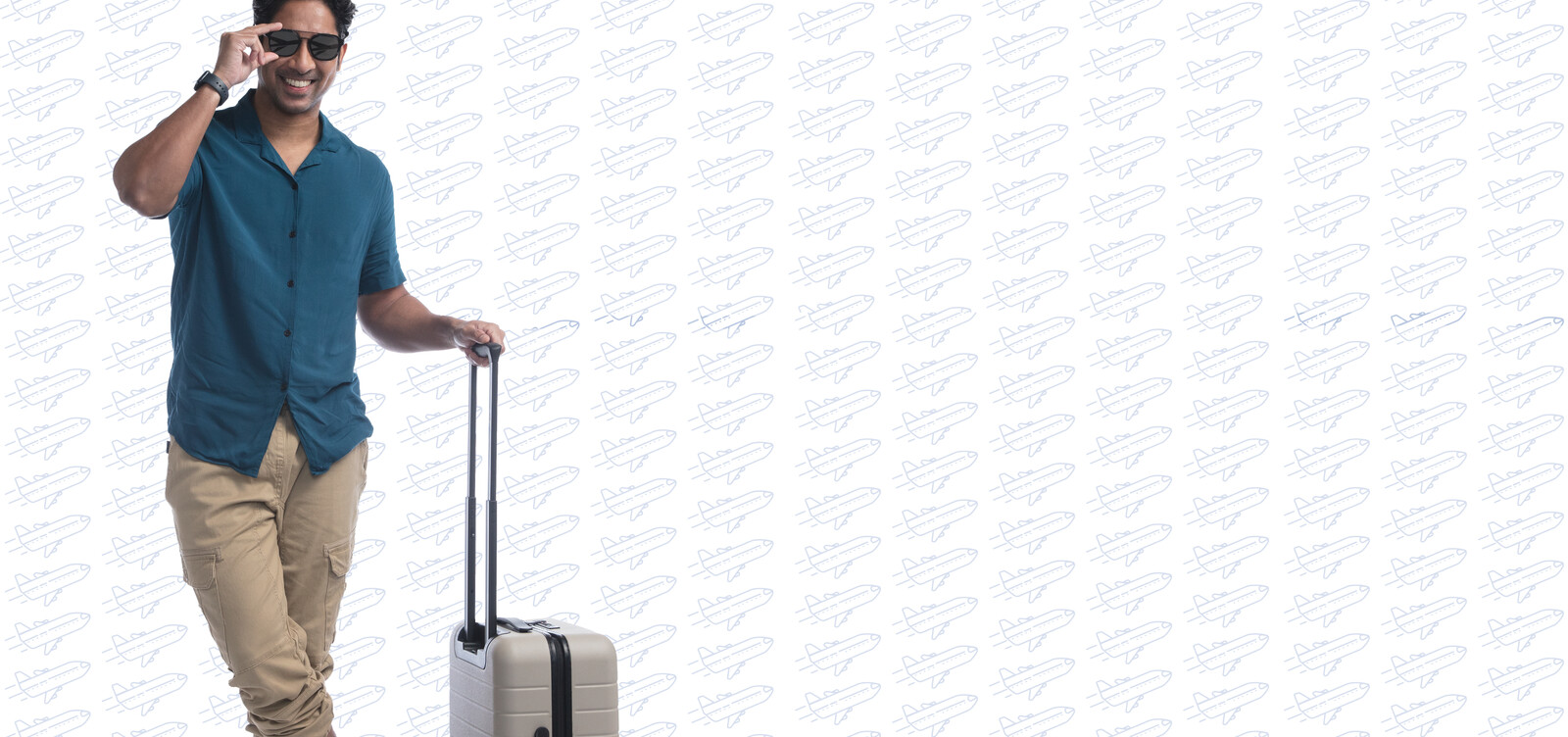 We put the ease in travel!
Someone had to.
The Ontario International Airport experience is built with the passenger and community at the forefront without the stress you'll find at other Southern California airports. From the nonstop flights your customers need, to the fast lines, convenient access and safety they want, flying in and out of ONT is a breeze. Because let's face it, faster is always better when it comes to your airport.
Right this way to 15% off parking
That's right, for every trip booked out of ONT, we'll give your client 15% off their parking for the duration of their trip. That's a deal they can't get anywhere else!
15% discount can be applied to General Lot 2, Lot 3, and General Lot 4. 15% of total parking fees for single client trip booked out of ONT by a travel professional. Last day of parking must be completed by 5/31/2023. Offer does not include parking in Premium Lots 2 and 4. Discount code will automatically be provided to traveler in booking confirmation email.
Everywhere you want to go. And then some.
Get a tour of ONT!
What makes ONT So Cal, So Easy? Come see for yourself! We are currently offering travel professionals an exclusive tour to experience Southern California's easiest and fastest airport. Sign up here and we'll be in touch soon to schedule your personal tour.
Frequently Asked Questions
Yes. The State of California mandates the requirement for masks to be worn in our airport. Airlines also require masks to be worn at their gates and on the aircraft. Since April 7, 2020, San Bernardino County has ordered county residents to cover their faces in public to slow the spread of the coronavirus, especially among asymptomatic residents.
No. While the Airport does not conduct temperature checks some airlines do. Please check with your airline prior to your trip on their safety procedures.
Some airlines are providing masks to passengers (check with your airline). ONT has Personal Protective Equipment (PPE) vending machines located on both floors of each Terminal where you can purchase masks, gloves, sanitizers and more to keep you clean & safe during your travels.
Yes. All lots are open at ONT. Valet remains closed. For a contactless parking experience, pre-book your parking at booking.flyontario.com.
Yes. While operating with reduced hours, restaurants and shops are open at ONT in both Terminal 2 and Terminal 4. Seating area capacity in our restaurants has been reduced to create six feet of space between tables.