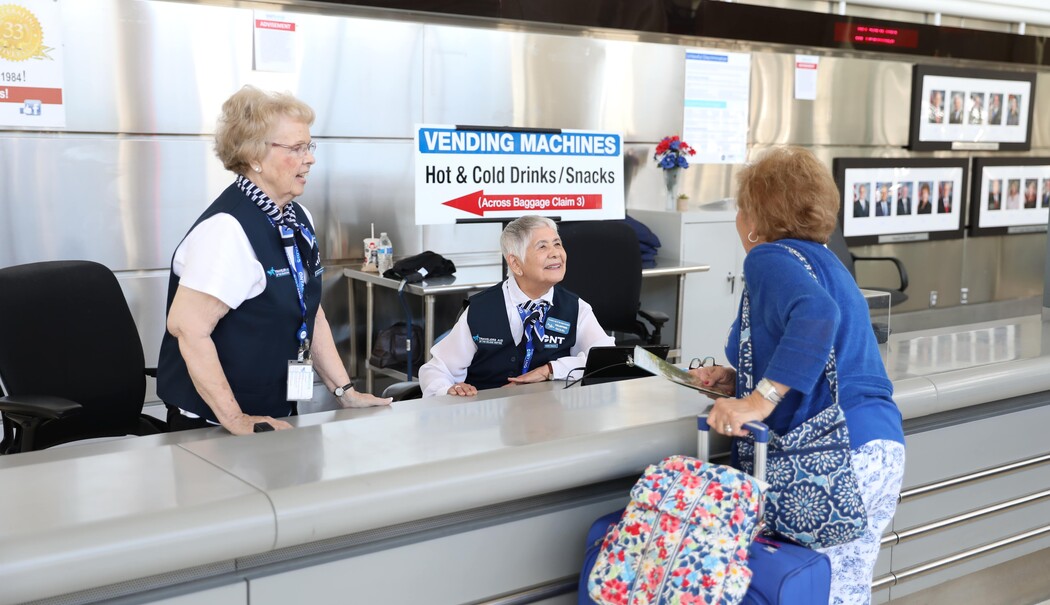 VOLUNTEER OPPORTUNITIES
Millions of travelers pass through Ontario International Airport every year. Travelers Aid Volunteers are there to assist them with information to make their way through the airport as well as around the Inland Empire.
Volunteers serve at the Welcome/Information Center located in both Terminals 2 & 4 providing directions, information and friendly assistance. Volunteers commit to work at least one four-hour shift each week at the airport.
Download an application or call (909) 544-5378 to request one.
Please email your completed application to [email protected].